NIJ LEVEL IIIA TEST RESULTS
All Mobile Barracks helmets are tested to NIJ IIIA standards. And because we take your protection seriously, we do our own testing too. Every helmet from every batch is hand-inspected for quality, and a random helmet is selected for field testing. If we wouldn't trust it, we won't sell it.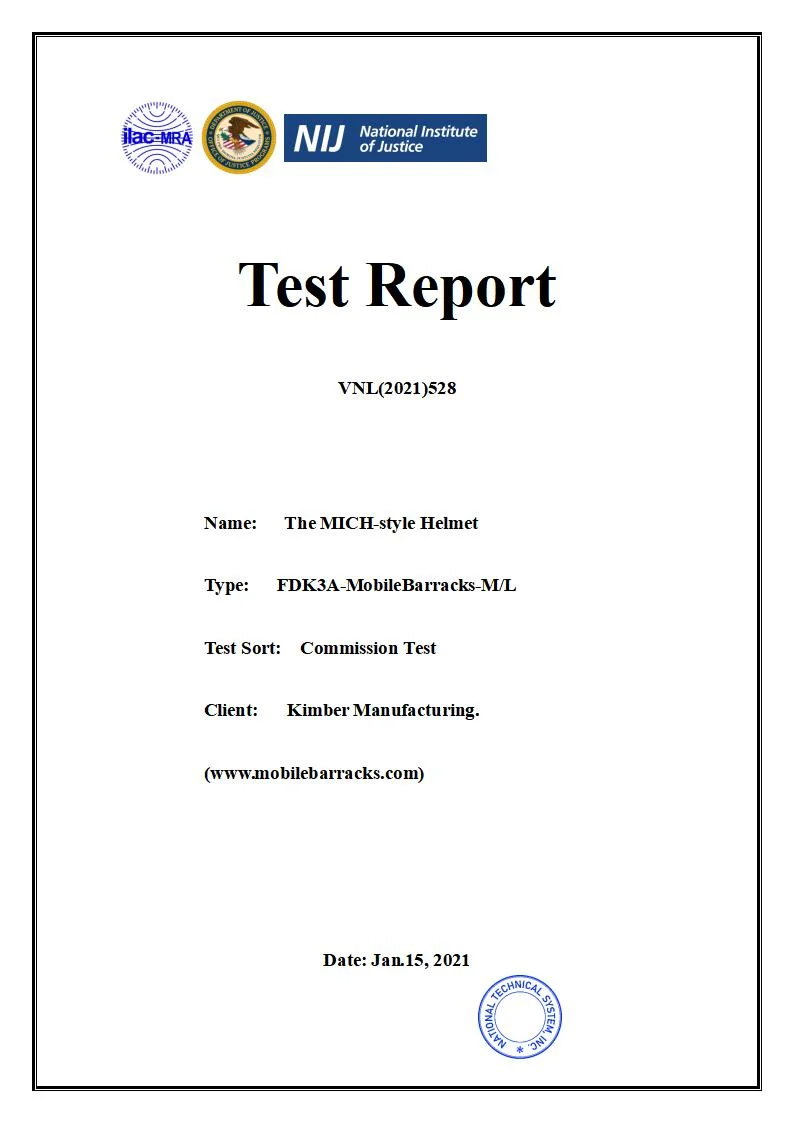 PRODUCT DESCRIPTION
The Ops-Core FAST® SF Super High Cut Helmet is a tactical ballistic helmet made for high performance in the toughest combat environments. With a super high cut shell made of a lightweight composite of cutting-edge Carbon, Unidirectional Polyethylene, and woven Aramid, the FAST SF is designed for ultimate protection. The unique shell geometry delivers critical coverage while optimizing balance and stability, integration capabilities, and user comfort. The Modular Bungee Shroud (MBS) reduces snag hazards and interference with the high cut ballistic helmet, and carabiner clips allow for easily attaching and stabilizing NVGs.
FEATURES & SPECIFICATIONS
FAST tactical ballistic helmet with super high cut shell made of a hybrid composite of the most advanced Carbon, Unidirectional Polyethylene and woven Aramid.
High performance evolution of the Ops-Core FAST MT Super High Cut Helmet, with an 8% weight reduction, while maintaining compatibility with FAST head borne accessories.
Super high cut ballistic helmet shell geometry extends critical coverage over the rear occipital bone without load carrier interference, and optimizes weight distribution for increased stability, integration, balance, and improved comfort.
Ear cut geometry is 16 mm higher than the FAST XP High Cut shell shape, allowing for clearance of larger communication headsets.
Super High Cut Skeleton Rails offer lower profile with a 30% weight reduction from FAST MT Super High Cut Rails.
Features a lightweight Modular Bungee Shroud (MBS) which reduces snag hazards and interference. Carabiner clips improve NVG retention and stability.
Molded liner features proprietary recessed groove, accommodating over-the-head communications headsets with no interference or user discomfort, and ability to doff and donwithout removing the headset.
Vented Lux Liner features expanded polypropylene (EPP) liner, offering enhanced impact protection, and molded-in vent holes are integrated with the shell to provide increased airflow and reduce heat stress.
Available with three suspension/retention options.
Ops-Core FAST ST High Cut Military Ballistic Helmet - Datasheet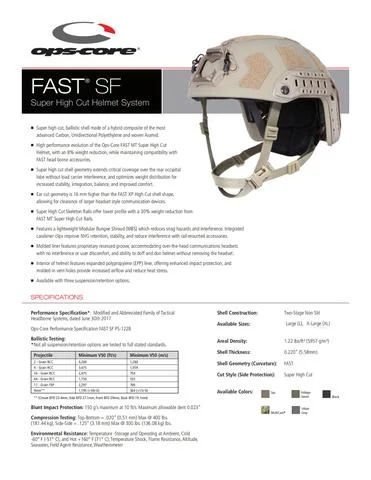 5-YEAR WARRANTY
We offer a 5-year manufacturer warranty on all products sold on our website. This means we guarantee that your product will remain free of manufacturer defects under normal use for 5 years.
PRODUCT VIDEO